Split Compartment Storage Tanks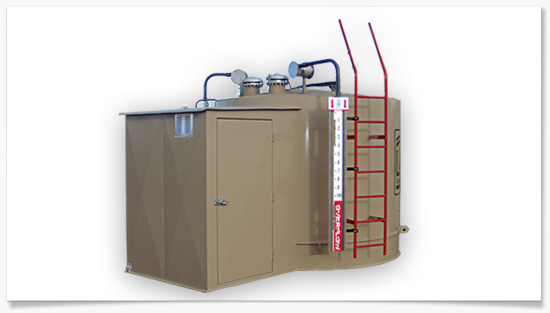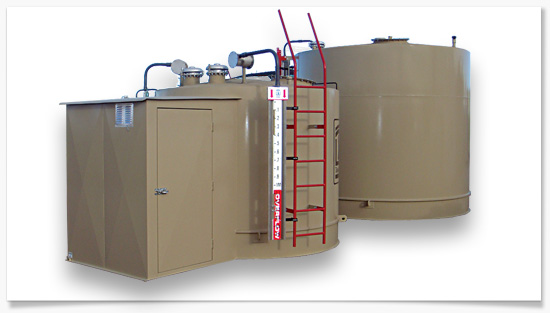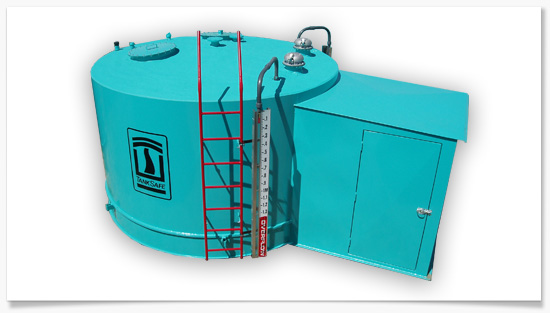 This single footprint tank allows for multiple product storage and provides fabrication, transportation, installation and bulk product purchase cost savings.
Available in heated or unheated versions, these tanks can be built with our patented integrated 110% secondary containment or configured single wall.
Each compartment within the primary storage tank has its own roof vent, manway, highly visible level gauge and inlet/outlet piping. If equipped, the compartments share a common utility shed complete with heater and spill containment.
Installation of optional transfer pumps can further increase the operational convenience these units provide. Split Storage Tanks can be sized to meet any of your containment needs.
Specifications
Common applications include:
New & Used bulk compressor lube or engine oil
New & Used bulk compressor or generator coolants
Produced water and methanol
Fresh & waste water
Multiple chemicals
Standard Size: 50 BBL (8,170 L) – 200 BBL (32,910 L)